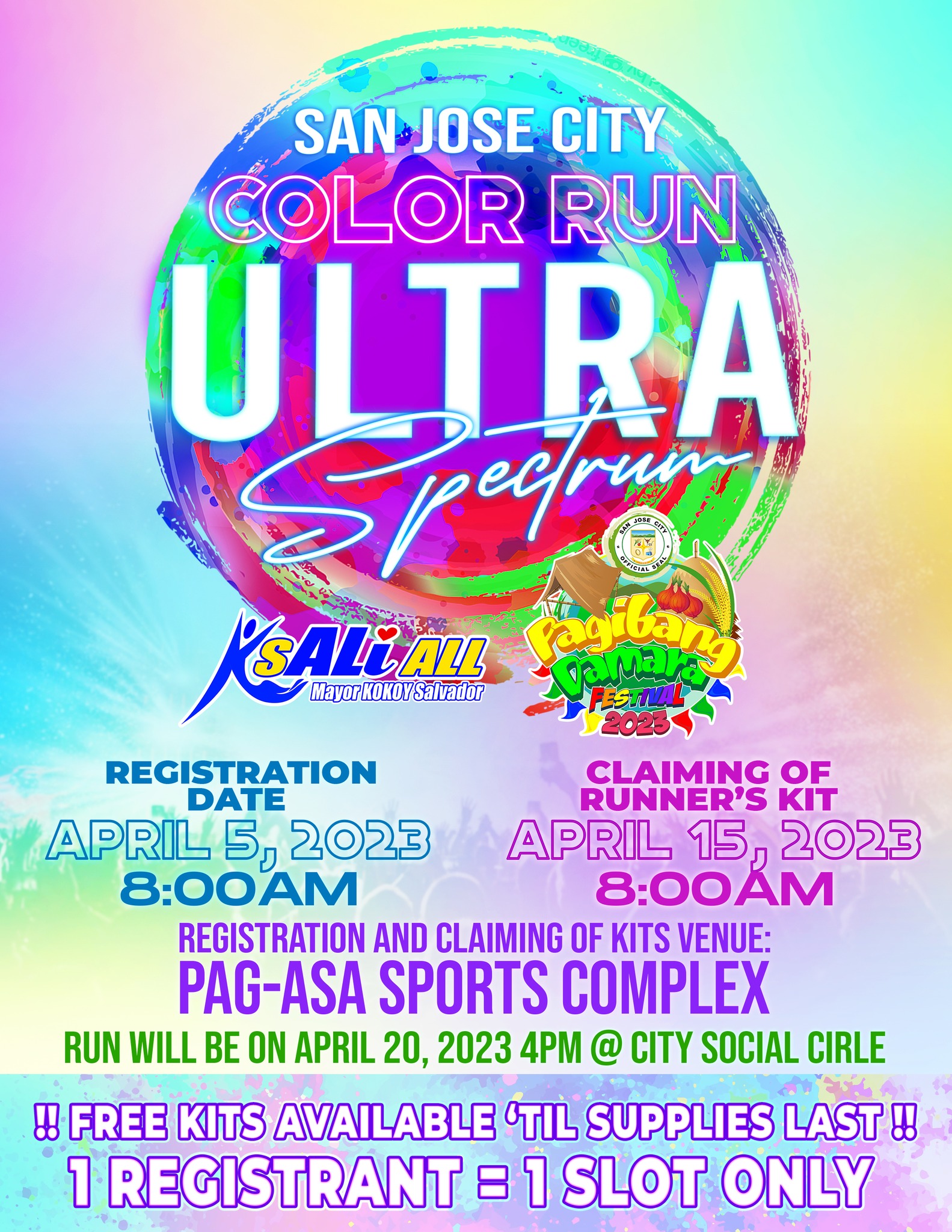 • REGISTRATION: April 5 (Wednesday), 8 AM at PAG-ASA Sports Complex. First come, first served. Running kits are available 'til supplies last.
• CLAIMING OF RUNNER'S KIT: April 15 (Saturday), 8 AM to 4 PM at PAG-ASA Sports Complex.
-Shirt Sizes depend on the availability.
-No trying of shirts for hygienic purposes.
-Only those with Color Run Stubs can claim the Runner's Kit.
• RUN ASSEMBLY: April 20 (Thursday), 4 PM at City Social Circle.
-You can come in various costumes or cosplays.
Please note of the following guidelines during the registration:
1) Bring your own pen.
2) Bring one (1) Identification Card.
3) 1 Registrant = 1 Slot only